Frodo Bark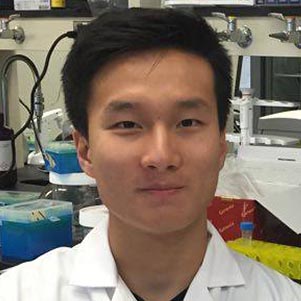 Frodo Bark is an undergraduate student at the University of Alberta in the Faculty of Science who is studying how the Fyn signaling protein interacts with plasma membrane lipids and receptors to regulate cell growth.
As an undergraduate student he was offered a summer student research position in the Department of Biochemistry working with structural and cellular biologists Dr. Michael Overduin and Nicolas Touret.
His project is centered on discovering how the Fyn SH2 and SH3 domains recognize phospholipids and receptors in activated cells. The ultimate aim is to discover new methods of therapeutic intervention targeting this kinase protein that has been implicated in various cancers, including prostate and breast cancer.
Frodo was given a Northern Alberta Clinical Trials and Research Centre (NACTRC) Award for his research project.