Meet with our Cancer Researchers
You are invited to our next CureCancer Technology, Innovation & Medicine (TIM) bit Tuesday at NANUC on Tuesday November 6, 2018. We will focus on new developments in understanding, detecting and treating breast cancer.
Register for Free: share your thoughts, hear short engaging talks by scientists and clinical researchers studying how cancer develops and can be tackled more effectively.
Schedule for our event on November 6, 2018
TIM bit Tuesday Meet & Greet (5:30 pm)
Join us for an informal discussion about our cancer research on first Tuesdays of every quarter. Food and drinks provided.
TIM bit Tuesday Talks (6 pm)
Hear about cancer research from cancer researchers discovering how to understand, detect and treat breast cancer better.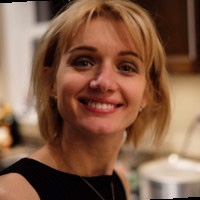 Olena Bilyk is a Postdoctoral Researcher in experimental oncology working with Dr. Lynne Postovit and will present Embryonic protein Nodal as a novel marker of progression and drug resistance in ovarian cancer.

Rashmi Panigrahi is a Postdoctoral Fellow from Mark Glover's lab in the Department of Biochemistry, and is working towards gaining structural insights into DNA damage repair pathway.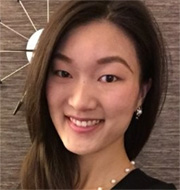 Jingjie Xiao will present on the importance of measuring body composition in cancer patients, and is a Postdoctoral Fellow in the Departments of Oncology and of Agricultural, Food and Nutritional Sciences working in Dr. Carla Prado's lab.
TIM bit Tuesday Tour (7 pm)
Take a guided tour of a lab to see where scientists are discovering how cancer forms and how new treatments are being developed.
Register soon as our events fill up (no cost or obligation).
---